Visitors and guided tours
Are you interested in visiting our school?
On a limited basis we offer conducted guided tours for larger groups of up to 20 participants. We give an integrated perspective on our school, the educational philosophy and innovative architecture.
If you have not booked a guided tour the only time to visit the school is between 4 pm and 5 pm.
The tours can be booked by contacting us at ek@oegnet.dk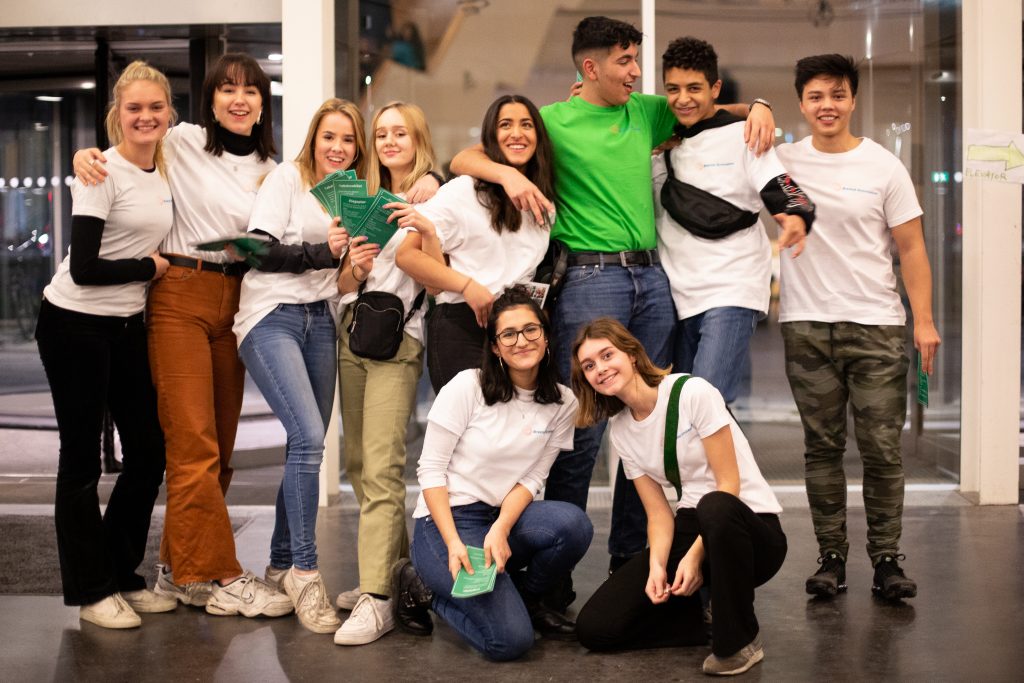 The tour
The 1 hour tour begins with an introduction and is followed by a guided tour around the building hosted by our passionate student ambassadors. They all communicate well in English and some in other languages as well. On the tour, you will be able to ask any questions that come into your mind and since the tour will usually take place during school hours, you will experience how the students use the classrooms.
The price
The price is 2000 DKK (270 Euros) for up to 20 participants. The payments we receive go entirely to our Student Fund. The Student Fund makes it possible to help those of our students, who do not have enough financial capacity to attend study related activities such as school trips. This makes the tours a part of our Changemaker program, because our students dedicate their time to make a change for the other students.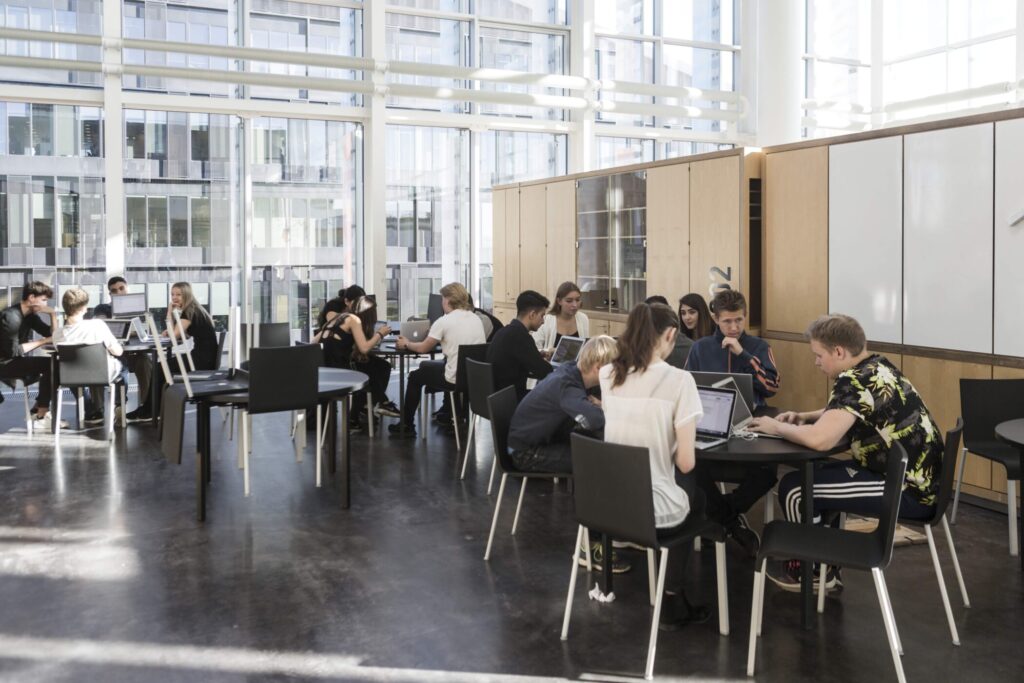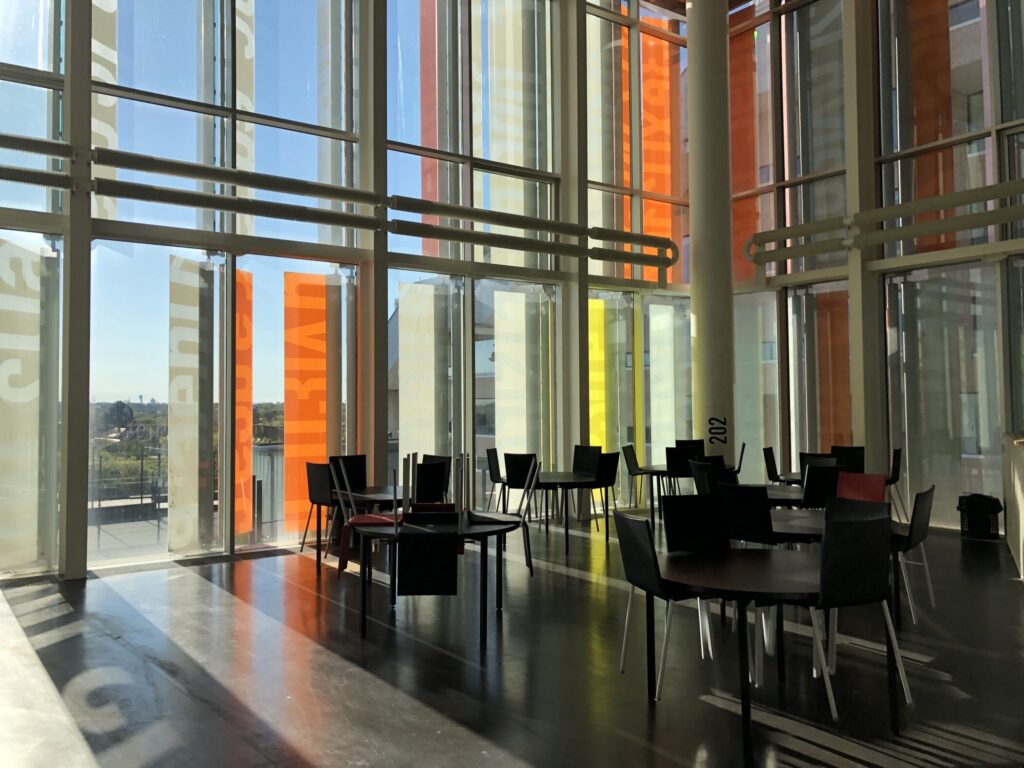 Visits with no tour
Due to our open plan design, no visits (unless you have booked a guided tour) are permitted before 4:00 pm. Visits with no tour don't cost anything, but please note that you have to stay on the ground floor.
Please notice and respect that visits are not possible from May to August (both months included) due to examinations and holidays. The school closes at 5:00 pm.
Payment information
Payment is requested at least two weeks prior to the visit.
Reg. No: 0216 Bank account: 4069021352
IBAN: DK3502164069021352
SWIFT: DABADKKK
Address of the bank: Danske Bank, Holmens Kanal 2-1, 1092 København K.
Please write 'Student Fund' on the payment.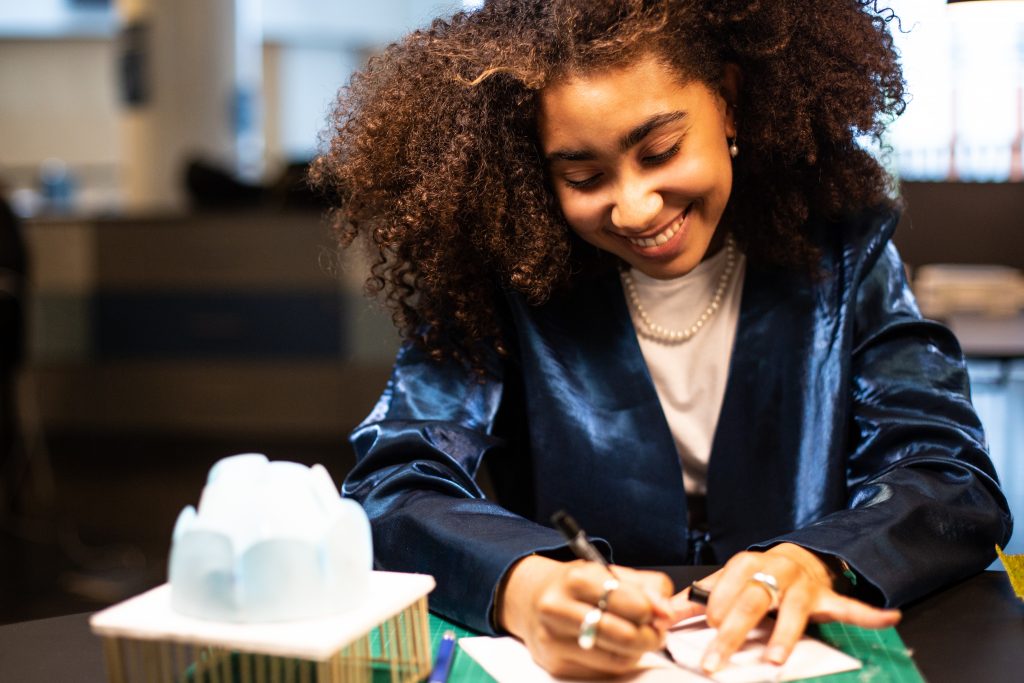 One Room - One school (2013 - english)
School with no walls (2015 - english)
Educação - Escolas Inovadoras (2016 - portuguese)